Tree pruning by the experts in Brisbane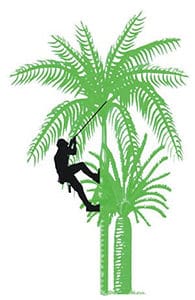 The team here at Trees Palms & Stumps have acquired a huge amount of experience in tree pruning and removal over the past 19 years. We have removed countless trees and stumps from some of the most challenging urban and rural locations. Our tree technicians are experts at working at heights and making dangerous trees safe and secure.
From tree pruning and management to stump grinding and on-site mulching, we can deal with a huge range of tree services at affordable prices. Through our dedication and specialisation in tree services, we can provide a safe, quality service at the most competitive prices in the Brisbane and the Gold Coast areas.
Please take some time to look over our gallery and gain an insight into the scope and quality of our highly specialised services. We are experts in tree pruning and safe removals in all types of circumstances, including storm damage and insurance work. If you don't see exactly what you came here looking for, then get in touch with our qualified team of arborists and tree specialists today.
Areas We Service
Servicing Brisbane and surrounding suburbs