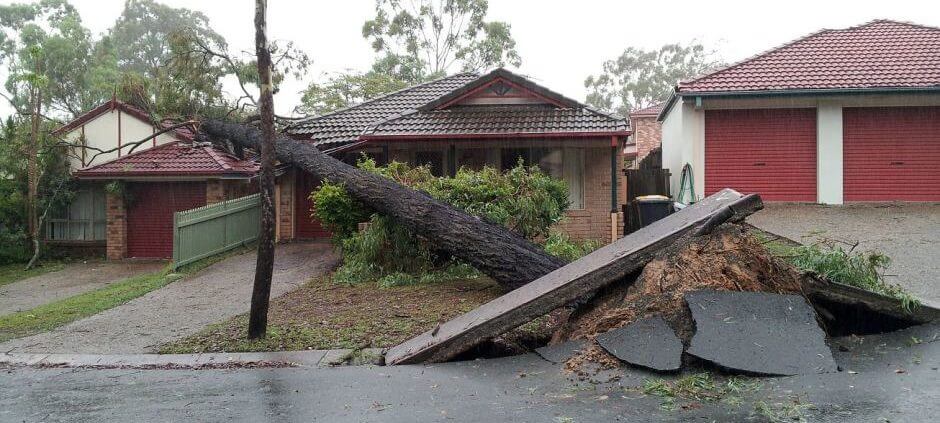 Queensland is notorious for storm season, and tall trees are major hazards, especially if they fall on power lines. Our expertise has prevented many deadly accidents and insurance headaches. Here's how we can help you do the same.
We're there when you need us
Trees, Palms and Stumps is available 24 hours 7 days a week. Our services aren't limited to homeowners. Businesses across Brisbane like real estate agents, insurance companies, and schools have us on call when major work needs to get done. Our reach goes from the CBD all the way to Edens Landing.
Lop until it drops
Cutting a tree properly is a science. You don't just cut it at the base and yell 'timber!'Arborists are also known as tree surgeons because there's a special method to felling trees. Yes, really. Arborists need a Certificate III in Arboriculture, minimum, to work. Arborists that work for the Brisbane City Council have a diploma.
The tree lopping process starts with the team assessing the work site. Are the trees in a confined space? Are they strong enough to climb? After the initial inspection, a quote is issued to the client. Once they accept, the work begins.
More clearing, less risk
Queensland storms are the stuff of nightmares. Heavy rainfall and strong winds are bad enough. But fragile trees add to the problem. You've most likely seen the Energex ads warning against fallen power lines, especially if they're mixed up in tree branches. The foliage makes it a deadly problem because they make the wires  hard to see.
Tree lopping as a preventative measure will save your house as well. We've all seen the reports at newstime with images of fallen trees flashing across the screen. Often the winds were strong enough to blow them over…right on top of someone's house.
These are some of the reasons why tree lopping is a good preventative measure. Insurance claims after a natural disaster are a source of anxiety and other sorts of discontent, especially when the provider drags their feet. You're guaranteeing your family and your home's safety when the tree lopping is complete
https://tpstreelopping.com.au/wp-content/uploads/2018/01/tree-house-in-forest-lake.jpg
627
940
admin
https://tpstreelopping.com.au/wp-content/uploads/2017/09/Tree-Palms-Stumps-Logo.png
admin
2018-01-22 03:00:55
2018-01-22 03:00:55
Is your house storm ready? Get your trees under control.