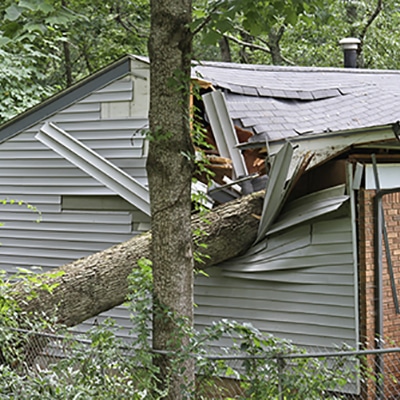 If you are thinking of removing a tree from your backyard, you need to plan carefully. You can hire stump grinding Brisbane professionals for the job. When you decide to bring down your tree on your own, you may sustain injuries.  This is the main reason why hiring a professional is preferred. Tree removal becomes necessary when its poses risk to you and your family members. The process of getting rid of your tree should be smooth and free from any risk.
Here is how you can prepare yourself for tree removal:
1. Find the condition of the tree
It becomes imperative to discover the condition of the tree. This will help you find out how much time and effort the entire procedure require. If the tree is healthy, its roots will be spread deeply and you will need a powerful tool and more time to bring it down. Meanwhile, weaker trees will take less time in removal as the roots are not that solid. You can try hitting at the tree's bark and listening for a hollow sound. It will help you asses the condition of the tree. You should also seek a leading tree removal service for the job.
2. Yard cleaning
It is necessary to clear the yard before you take up the task of tree removal. It will help in accommodating the falling tree. Therefore, anything that can be moved should be removed from the site. The team of experts will decide on an appropriate working area for dropping and cutting the tree. Also, the cleaning must be ideally double the height of the tree. If that's not possible, the tree should be cut into parts. The tree cutting service will decide two escape routes. The first one will provide an exit when the tree falls in a planned direction. Meanwhile, the second one will offer an exit route if the tree falls in an unplanned direction.
3. Equipment preparation
You will come across many useful tools and protective gear when you decide to remove your tree from the backyard. The tools and equipment may include a chainsaw, axe, rope, helmet, gloves, and protective glasses among others. If you are planning to hire professionals, they will organise a pre-run check of their equipment. This will help in identifying any faulty equipment before the work on the tree begins. Also, the pre-run is useful in eliminating any risk of accidents as a result of damaged equipment.
Conclusion
The above tips will help you prepare to eliminate your tree from your garden in a hassle-free manner. You can get in touch with Brisbane tree services if you are planning to bring down your tree. Also, you should not wait to cut a tree when it grows old or when you plan to construct something. You might opt to bring down the tree so that it won't be victim to changing weather conditions or heavy storms. It is necessary to hire professional arborists to identify the condition of your trees regularly.
https://tpstreelopping.com.au/wp-content/uploads/2017/02/services-insurance-tree-repair.jpg
400
400
admin
https://tpstreelopping.com.au/wp-content/uploads/2017/09/Tree-Palms-Stumps-Logo.png
admin
2020-12-09 09:46:30
2020-12-09 09:46:30
3 Important Tips to Prepare for Tree Removal