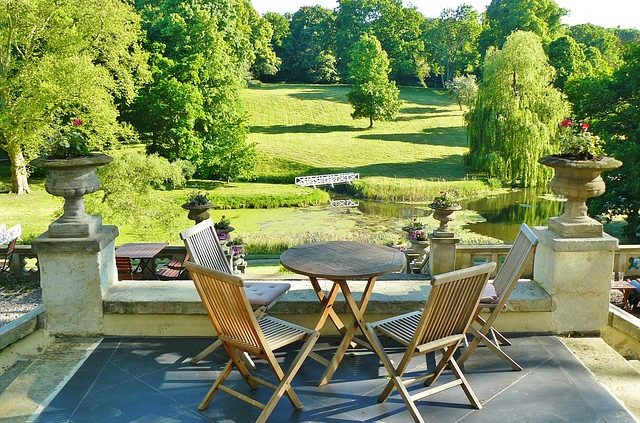 The significance of planting trees is highest in the current situation when global warming has threatened the existence of several species. When we plant more trees, we can expect to lead a healthy life as plants release oxygen and absorb the CO2 from the environment. You can get in touch with tree services Brisbane to grow the right plants that can thrive and grow healthily. Trees can improve the beauty of a property significantly and enhance its value in the long run. Trees also give you the privacy that you desire apart from providing shade and serenity.
Given below are some tips that will help you maintain them:
1. Choose the right tree for your property
If you want your plants to be in a healthy condition, it is necessary to choose the right plants for the right place. This also includes considerations like how tall and wide the tree may grow to when it attains full maturity. You should also consider the shape of the tree according to your property and if the tree you select will lose leaves during the autumn season. You don't want to miss the benefits that the tree will offer like shade, fresh oxygen, and a rise in your property's value. Many people plant new trees ignoring these aspects and later end up regretting their decision. You must invest time to learn about the trees that you decide to plant. You can hire tree services Brisbane Southside to plant the best tree for your property.
2. Do not overwater trees
It is necessary for you to not overwater the trees. Sometimes people tend to water trees that are already so wet. They may end up killing the trees. If you find a tree struggling to survive it may be because either the soil is too wet or too dry. You may check with your hand to find whether the tree needs water or not. Touch the soil and if it sticks to your hand, it does not need water. If the soil is dry, it will not stick to your hand. If your tree has died, removing tree stumps requires careful considerations and you should hire professionals for the job to minimise risk factors.
3. Improve the soil
It is necessary to improve the quality of soil as it will help the plant survive. If it is clay soil, you can add some gypsum that will help in boosting the structure of soil and drainage. You should also add effectively rotted compost that will offer organic matter. Compost is significant for sandy soils because it helps in holding moisture around the trees' roots. You must also add some good quality fertilizer to all soils because it will help in feeding your plants and enhancing growth.
Conclusion
The aforementioned tips will help you grow plants and maintain them for life. If you are trying to search how to remove a tree stump, you may get in touch with experts available online. Planting trees should be a must for every individual. Trees are significant in helping you mitigate climate changes. You should also think of adding mulch after improving the soil. Mulch can effectively lock in the moisture and deter the unwanted weeds. If you are a working individual, you may also invest in plants that will not need a lot of water and grow naturally.
https://tpstreelopping.com.au/wp-content/uploads/2017/12/castle-park-806854_640.jpg
426
640
admin
https://tpstreelopping.com.au/wp-content/uploads/2017/09/Tree-Palms-Stumps-Logo.png
admin
2020-12-14 01:21:09
2020-12-14 01:21:09
Effective tips that will help you maintain tree for life