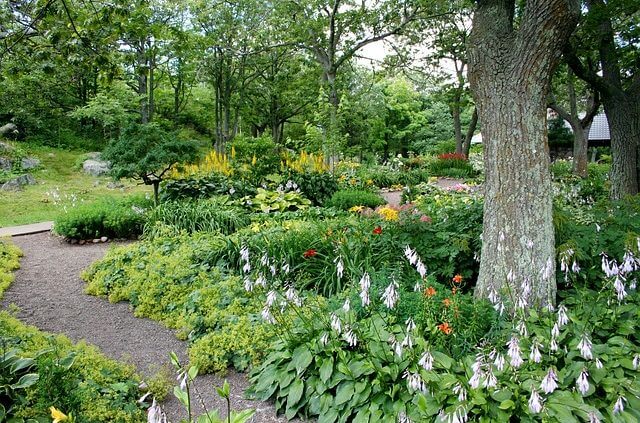 When you need a professional tree removal service, be sure to turn to TPS Tree Lopping, as we are a professional full-service tree company.
It is known that everyone loves trees, as they provide fresh air, protect us from annoying winter winds, give us food and provide homes for different kinds of birds and other wildlife.
Sometimes, you will find yourself in a situation when you'll need to remove a tree. In this article today, we will discuss the main reasons for tree removal.
Different Reasons to Remove a Tree:
Old age and disease can easily turn trees into hazards. Also, root systems of trees can undermine the foundation of your home, as well as invade a septic tank while weakening havoc or your whole system.
Some people want to build their home on a wooded lot, which will require a strategic tree removal in order to make room for the new house.
When a tree needs to be removed, you'll be faced with an important decision, like who to contact to do the job for you. There are a few options to consider when it comes to tree removal:
Removing a tree can be a very dangerous work, especially if you are cutting a tree for the first time, as the chances of injuring yourself are huge. Also, you should be sure not to hire amateurs, as lots of people think they can remove a tree after watching a video on YouTube. It takes lots of experience and training to safely remove a tree.'
Don't try to do it yourself
Workers are not the only ones in danger when armatures try to perform this dangerous job. Hence, dead branches can behave very unpredictably, especially if you don't know how to properly read them. The tree removal equipment is very powerful, so it is very important to know how to use it properly and safely. You are probably aware that as a homeowner, if something happens to an uninsured worker on your property, your insurance company will be obligated to cover the workers injures or worse. So, in order not to risk your financial standing, don't hire amateurs. Instead, turn to a professional tree company, and they will finish this dangerous job for you.
Call the Professionals at TPS Tree Looping
We are a professional tree service, with experienced and highly trained team. We have the proper equipment and our professionals know exactly how to use it safely.
The cost of removing a tree/trees depends on several factors, such as the tree height, the width of the trunk, the location of the tree/trees, the number of branches, the proximity of utility lines, etc. For a more accurate estimate, feel free to contact us at any time, and we will make sure to give you an estimate as soon as possible.
TPS Tree Looping is a class-A, fully licensed contractor, with a liability insurance for the entire team. If you want a professional tree removal service, be sure to contact TPS Tree Looping.
https://tpstreelopping.com.au/wp-content/uploads/2017/12/garden-56719_640.jpg
426
640
admin
https://tpstreelopping.com.au/wp-content/uploads/2017/09/Tree-Palms-Stumps-Logo.png
admin
2019-03-01 02:32:07
2019-03-01 02:32:07
Everything you need to Know about Tree Removal